Farm-to-Table Dining with Just a Little More…
Enjoy dining in at The Hyde Away Inn. In casual restaurants, you can truly relax. Chef Chris Harmon and the rest of our talented kitchen staff carefully prepare New American cuisine. We have worked hard over the years to make our restaurant the kind of place that we would enjoy. Great food. Fair prices. The freshest ingredients.
In addition to our regular menu, we have a Gluten Free Menu, a wonderful wine list, and Vermont Micro-Brews on tap.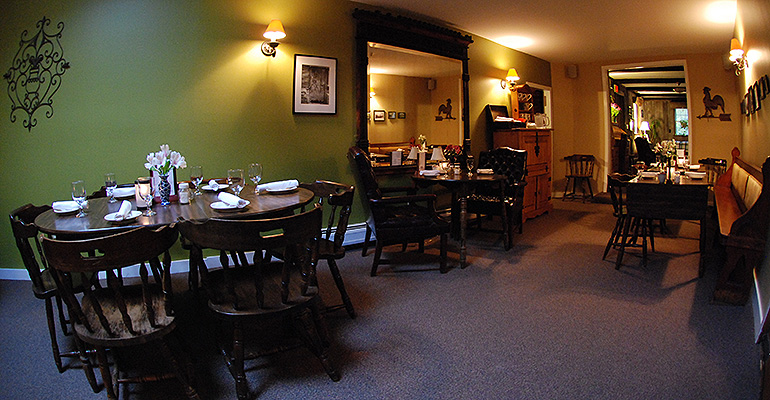 We welcome all well behaved children and offer a play area off our living room to help keep them entertained.
The atmosphere is comfortable and unpretentious — just how we know you'll like it. Enjoy our comfortable dining room. Eat on our outdoor deck in the warmer months or in the pub. We're open to the public seven nights a week. Dining begins at 5:30 pm in our dining room and 4 pm in the pub.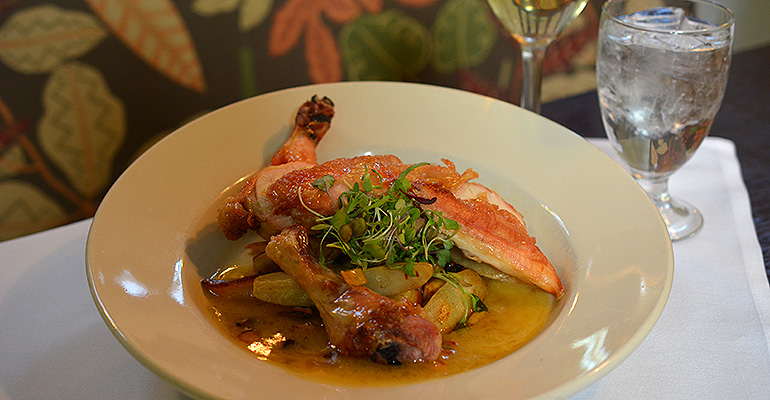 Chef Ryan Mayo has put together an amazing local Chicken Plate — a customer favorite — using Misty Knoll Chicken, Gaylord Farm Potatoes and Veggies, and Vasseur Brothers Maple Syrup.
Rehearsal & Group Dinners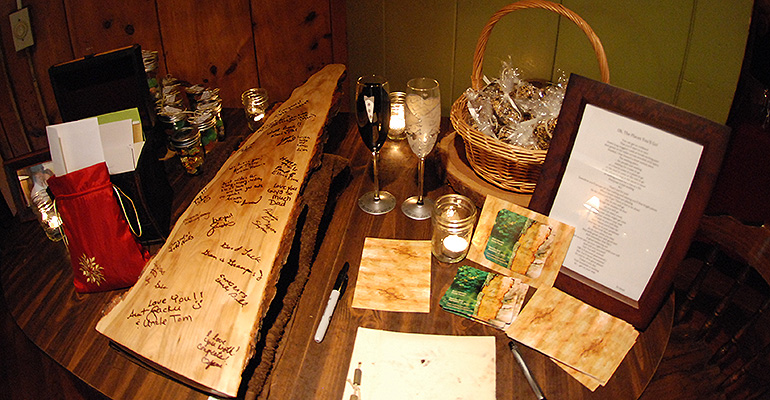 The Hyde Away is ideal for parties and rehearsal dinners for your Vermont wedding. We can also accommodate small company retreats and other special gatherings.
Special Gatherings
Let us know if you have a group planning to come in. Our Tavern offers a comfortable, casual place to enjoy your favorite beverages, conversation, and a game of pool in a relaxed, unpretentious atmosphere. We offer appetizers and munchies buffet style for your group.
For group events or your wedding in Vermont, The Hyde Away offers comfortable and casual dining and fun for family and friends.
Group Dining
Our dining room seats up to fifty people. We offer a nice, intimate setting with personalized attention for your rehearsal or group dinner. Call to reserve your special function.