This stick season has been a busy one at the Hyde Away. While we're waiting for snow to fall, we've been finishing up some renovations. Some efforts are behind the scenes to upgrade structural and functional aspects of the building. Others are designed to improve our guest's experience.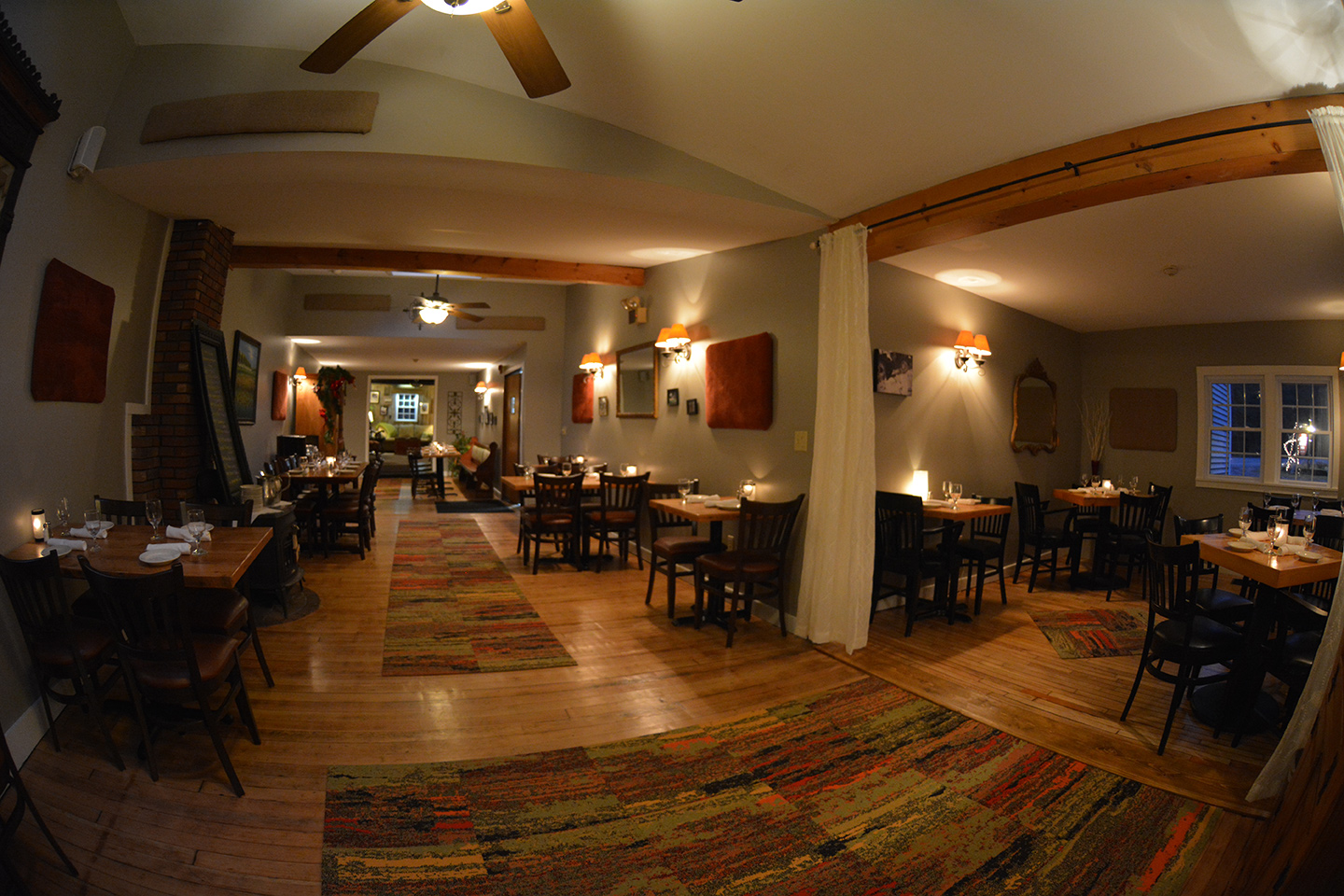 We've renovated the dining room by stripping and refinishing the wood floor. Upgraded many of the tables with hand-crafted tops, made by Alex McKenzie of Newschool Builders, from reclaimed barn wood. Replaced the old chairs with more contemporary, but classically styled, wooden chairs with leather seats. In a few days, new booths will arrive.
In the Tavern, we've redesigned the lighting. Installation is not yet complete, but the new lighting puts light where it's needed while maintaining the ambiance that has long been a part of the Hyde Away experience.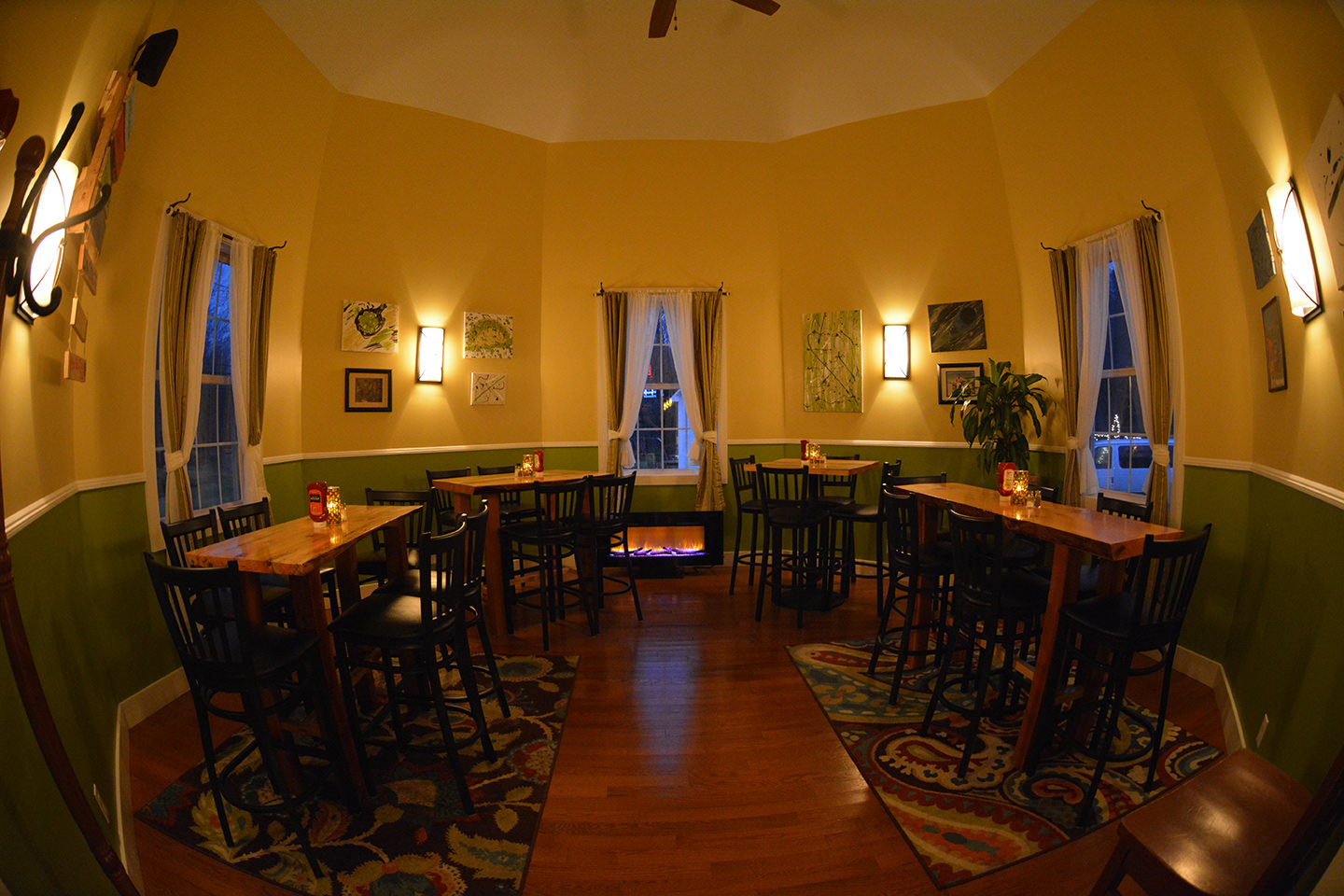 Every bar surface will have down lights from above. So everyone at the bar will be able to read their menus. In the new lounge area, some lighting gels did the trick for wall sconces and new bulbs made the chandeliers work better. In the silo, new bulbs make a warmer, more inviting appearance.